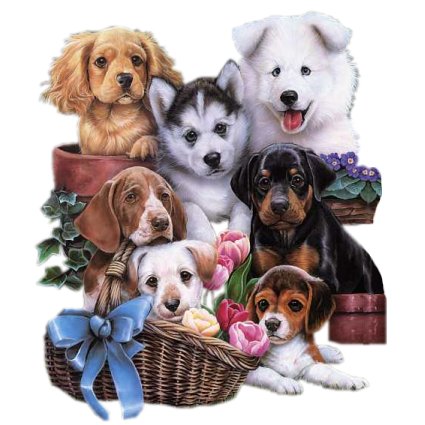 I came to my new home at 2 months old. There were already several cats here and they soon got use to having a playful puppy running around. the senior top cat let me know she was to be spared my antics and to keep my distance whenever I wanted to run and jump. the other resident cats didn t mind me so much either as long as I behaved around them or I would be swatted and hissed at.
I had a few nasty habits that needed to change and although it took a bit of time, I became a sweet and obedient dog.
When I wake up in the morning, I am let out for a few minutes and then stay at the top step waiting patiently for my mom.
In december 2014, a new playmate came here, an older dog called ti-pit. OH he is my special friend and doesen t seem to mind playing with me. Infact I think he rather enjoys having me around.
I like... jellybeans i like mindy and especially becky, the resident cats, and i al... dislike lemon jellybeans.... I enjoy playing with cat toys and stuffed toys and eating cesar wet dog food and baloney...
I am special because... im cute and fluffy